"Let those whom the providence of God has led to the monastery be received by the sisters with reverence and kindness."
(from our Order's Constitutions)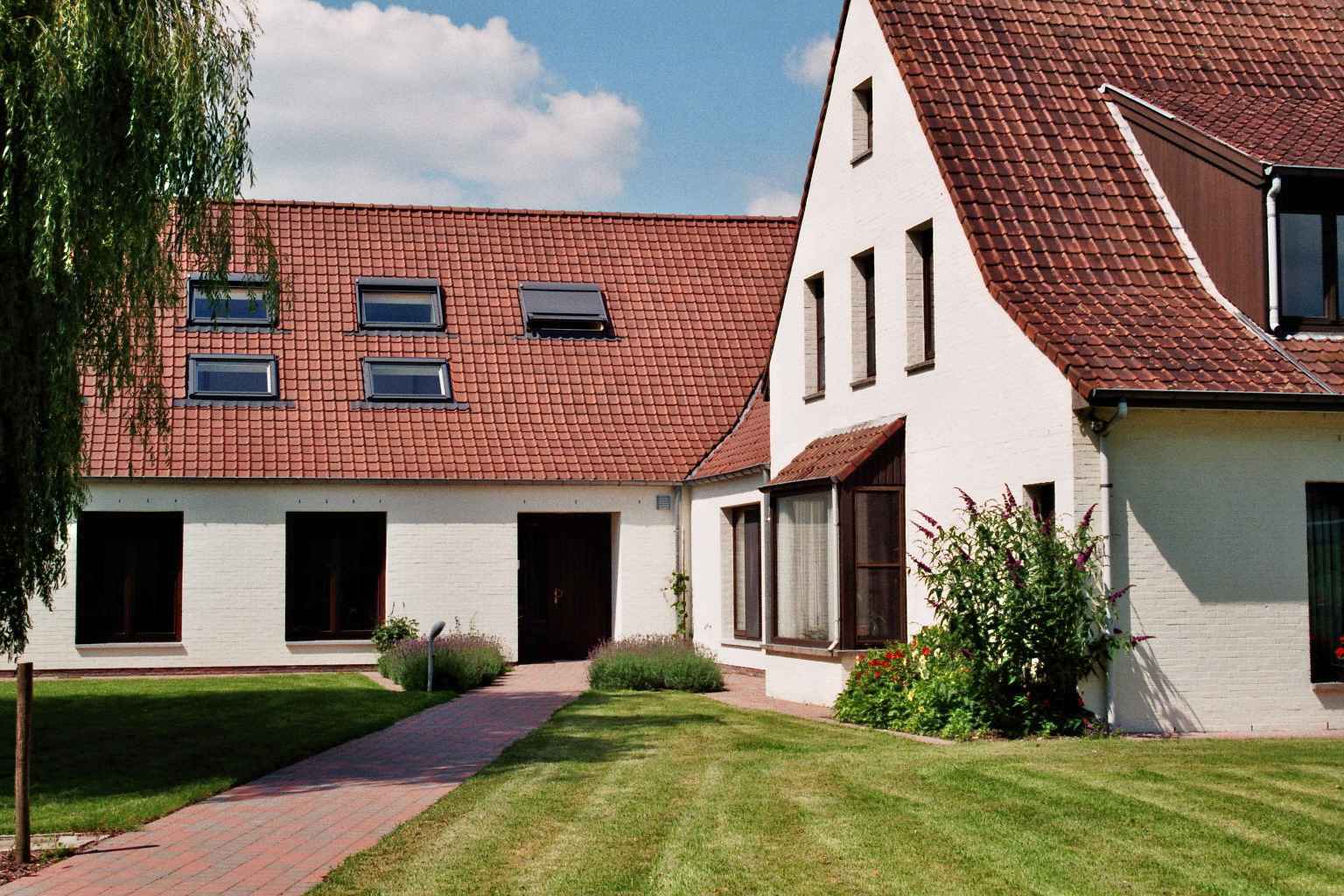 Anybody wishing to spend a few days of silence and contemplation is very welcome to stay at our guesthouse.
Our guesthouse focuses on personal retreat or reflection. We do not merely wish to offer merely accommodation. Rather, we encourage our guests to take part in our liturgical prayer.
The monastery is surrounded by forests and farmland, which are very good for walking and cycling. In a small library, books on spirituality, prayer and spiritual life are available.
Reservations
When contacting us for the first time, we ask you to do so by telephone. In other cases, you can also contact us by email. The sisters who take care of the guesthouse can be reached:
– by e-mail: gasten@priorijklaarland.be
– by telephone: +32 (0)11 44 61 69 between 9.30 and 11.30 and between 14.30 and 16.45
For groups who want to spend a day of meditation or have a meeting in a peaceful, quiet atmosphere, a room is available for 25 persons maximum. If desired, we can serve coffee, tea, and soup for lunch for these groups.
Practical information
-Our guesthouse accommodates 8 guests maximum (6 single rooms and 1 double room). There are two rooms on the ground floor, and the other rooms are on the second floor. There is no elevator.
-Showers and toilets are in the hallway.
-Guests are asked to bring their own bedlinens and towels. If necessary, it is possible to rent these.
-The length of stay is maximum one week.
-Our meals are usually without meat. In a limited manner we can accommodate special diets.
Silence
Silence in the house during a retreat is very valuable. We ask our guests to keep silence for each other and not to speak in the rooms or in the hallway.
Breakfast and dinner are taken in silence. During supper, guests may speak.